Ultra-small Precision Positioning Switch [PT]
The world's smallest!
M5 x 17 mm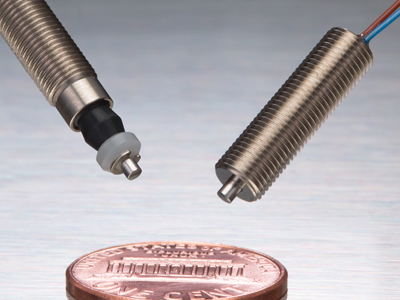 The world's smallest Precision positioning switches.
These switches make it possible to downsize machines by installing directly to semi-conductor manufacturing / automotive manufacturing / metal mold / medical equipment.
Reasons to choose Ultra-small Precision Positioning Switch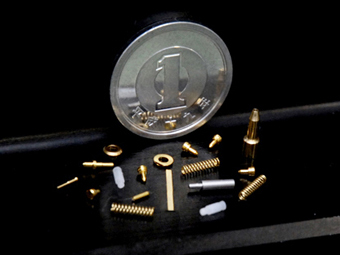 Downsize machines with the world's smallest switches!
The world's smallest M5 x 17 mm Precision positioning switches.

Used for origin detection in various industrial machines and medical machines such as CNC machine tools, semiconductor production equipments, microscopes for neurosurgery and disc brakes.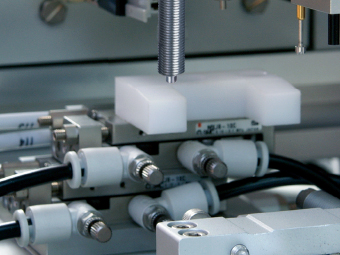 1μm repeatability, 3 million contact life time!
The precision positioning switch using no amp does not cause signal point drift due to external environment or self-generation and can output stable high precision signals.

This ultra small switches endure 3 million times operation mechanically and electrically.
Product list
Repeatability : 1μm type
Product No.
Output
IP
Size
LED
Worldwide
USA only
Download
PT5M1WB
B:NC
IP40
M5
-

Buy Now

Catalog
(PDF)


Manual
(PDF)

2D CAD


3D CAD
PT5M1WB-L
with

Buy Now
PT5S1WB
φ5
-

Buy Now
PT5S1WB-L
with

Buy Now
PT5M1CB
M5
-

Buy Now
PT5M1CB-L
with

Buy Now
PT5S1CB
φ5
-

Buy Now
PT5S1CB-L
with

Buy Now
PTP5M1CB
IP67
M5
-

Buy Now
PTP5M1CB-L
with

Buy Now
PTP5S1CB
φ5
-

Buy Now
PTP5S1CB-L
with

Buy Now
PT5M1WA
A:NO
IP40
M5
-

Buy Now
PT5M1WA-L
with

Buy Now
PT5S1WA
φ5
-

Buy Now
PT5S1WA-L
with

Buy Now
Repeatability : 3μm type
Electrical specification | Options / Precautions| Technical guide
Specification
Switch structure
Dry contact
Repeatability
1μm type : 0.001mm
3μm type : 0.003mm
Pretravel
Approximately 0.3mm (A : NO) / No pretravel (B : NC)
Stroke
1.5mm
Movement differential
0
Contact life time
3 million
Contact force
IP40:0.5N
IP67:0.8N
Temperature drift
0
Operating temperature range
0℃-80℃ (Ice-free) →10

-5

Pa Vacuum-resistant Switches
Contact rating
DC5V-DC24V
Metrol VS Competitor
Metrol's Ultra Small Size Positioning Switches
Proximity sensor / Photo sensor
Laser sensor
Contact displacement sensor
Switch structure
Contact type
(precision machines)
Non-contact type (magnetism / light)
Non-contact type (light)
Contact type (electricity)
Repeatability

1μm

10μm〜

1μm
Movement differential

None

Occur
Temperature drift/Influence on external environment

Not affected
(No master conformity is needed)

Affected by the change in external environment or self-generation.
(require frequent conformity to the master)
Affects on objects by the reflection rate/roughness/adhesion of Water drops

Not affected

Affected

Not affected
Contact life time
3 million times
None
(Many elements damaged due to overcurrent)
10 million times
Numeral display

No display
(ON / OFF signals)

No display
(ON / OFF signals)

Display
(Many of the automated in-lines need no number display)
Disadvantages of contact type
Untouchable objects such as liquid or soft objects cannot be detected.
The takt time might be longer because a switch takes time to touch a workpiece.
Measuring range gets narrower compared to non-contact type due to detection by touching workpieces.
[Metrol's switches]
Applications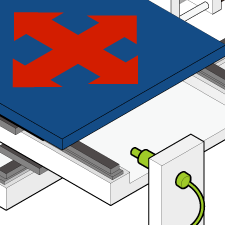 The starting point of the inspection table for semiconductors
Correction of thermal displacements of the X- and Y-axes of the table by micron increment.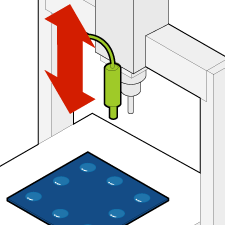 Detection of height of the nozzle of the dispenser
Correction of the Z-axis of a desktop soldering robot by micron increment.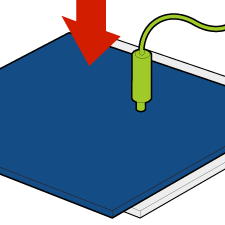 Prevention of double feeding thin metal sheets
Detection of double feeding of 0.5 mm thickness of metal sheets at 1/10 price of contact-type displacement sensors.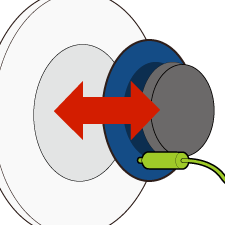 Open-Close confirmation of the brake friction pad
Stable detection of 0.5 mm or less of slight movement.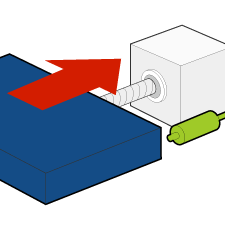 Detecting the starting point of a stteper motor
The starting point of the driving parts realizes high performance like a servo motor.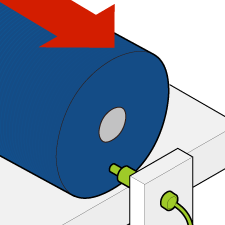 Detection of gaps in the printing machine drums
Stable detection of gaps the CMYK drums by micron increment.