Nov. 27, 2017
2017 company excursion ★ Keisei Rose Garden and authentic full course French cuisine
Our annual company outing was held at the end of October 2017.

This year we visited the Keisei Rose Garden, one of Japan's legendary rose gardens, in Yachiyo, Chiba,
followed by an authentic full course meal at Kaigaratei, a long-established French restaurant.

"Full course" without too much formality!
The purpose of this year's trip was for everyone to eat delicious food and soothe the body and soul.

In a break between unseasonably large typhoons, we were blessed with refreshing autumn sun for a luxurious autumn day out.
Here this experience is shared, together with several photos:)
Enchanted by rose fragrance and colors ♪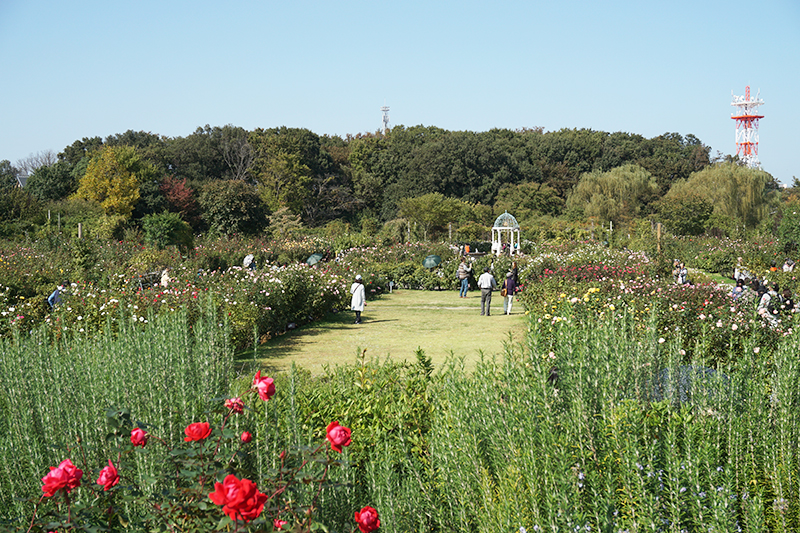 About 2.5 hours by bus from Tachikawa, Tokyo.
We found ourselves in one of the largest rose gardens in Japan, "the Keisei Rose Garden".
Over 1,600 types of roses have been planted, from old roses through new varieties, with popularity that captivates rose-lovers.

It feels just like a British country estate as soon as one enters.
Are we still in Chiba?! 

The dark green leaves form the backdrop, while both large and small autumn roses in vivid shades of scarlet, white, yellow, orange and pink blaze against the sky washed clear and blue by the typhoon.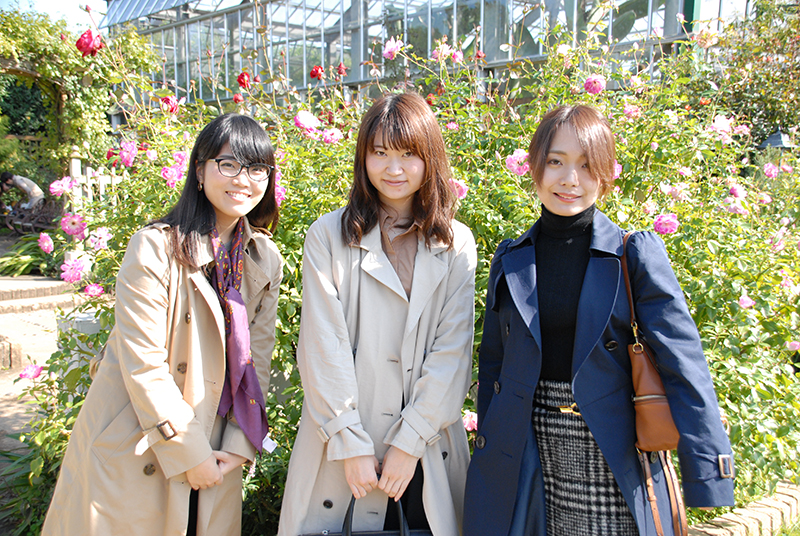 Approximately 70% of Metrol employees are female.
"It feels like I'm more of a woman just by being surrounded by roses!"
as our female employees bask in rose-colored moods ♪

The faint rose fragrance drifts in the air with outstanding calming effect.
"Sometimes I just want a day off from work and raising children, to refresh myself a little!"
It seems it was quite a blissful time for some of our employees with children.

It wasn't just the women.
There were even men who were purchasing rose-scented bath soaps at the rose shop within the garden, planning to enjoy an elegant bath at home:-o 

Normally roses can only be seen at a florist's shop, but here in the garden they look much more elegant and gorgeous.
Just 1 hour by car from Tokyo… how about stopping by?
Kaigaratei's authentic French full course menu gets a "Très bien" from all!
After the rose garden came the real treat!
The long awaited authentic full course French meal at the venerable Kaigaratei!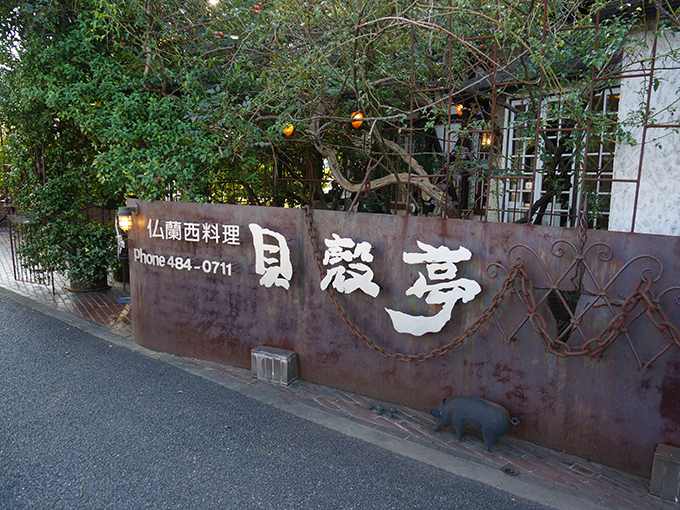 In the past, company excursions were compelled by the number of people to offer buffet dining at hotels, but this time we had a sit-down meal served to each of the over 100 individuals.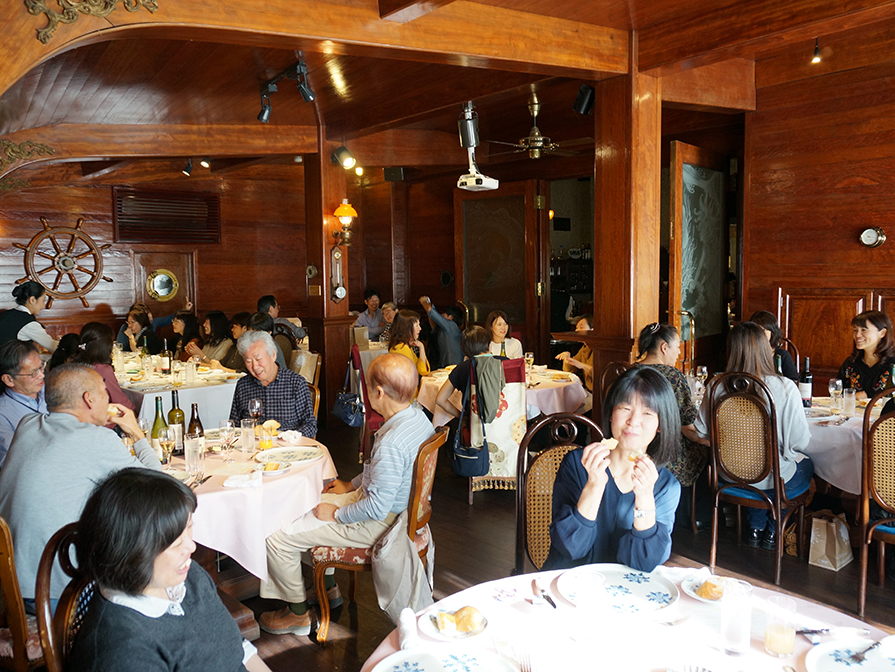 The buffet style in which each person can choose what they like is good and fun, but there is something different about being able to savor warm food one dish by one from beautiful china.

What's more, a special Kaigaratei menu was arranged for the Metrol company excursion!
Below is a snippet ↓↓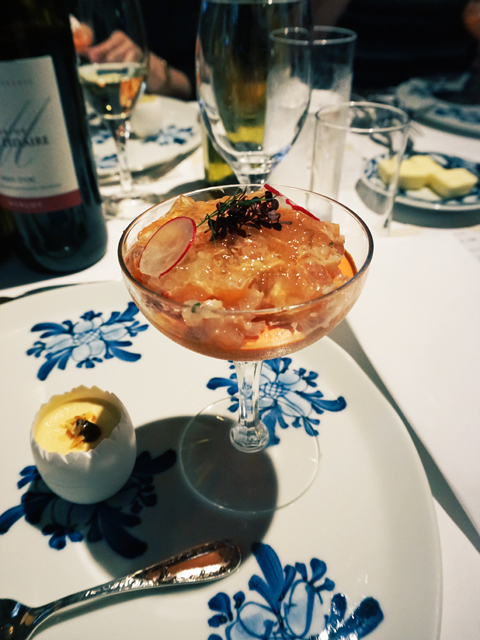 ▲ Salmon, snow crab and shrimp tartare cocktail (appetizer)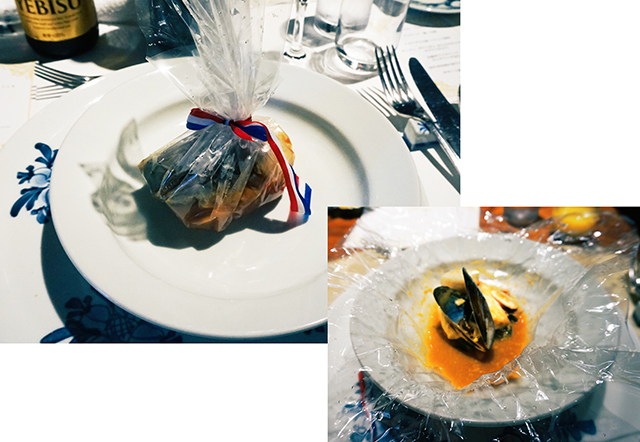 ▲ Kaigaratei bouillabaisse CARTAFATA wrap (seafood dish)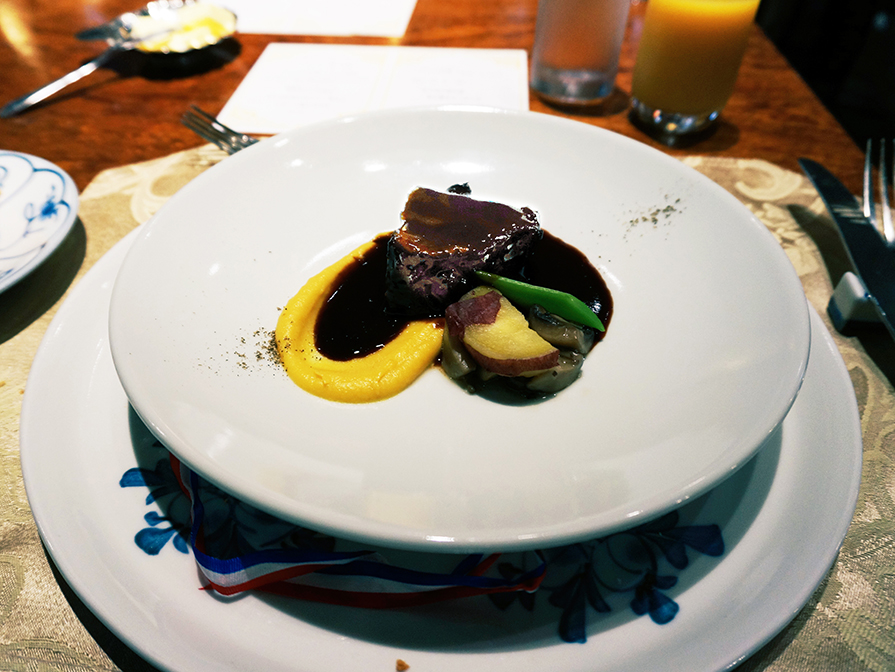 ▲ Wagyu beef cheek stewed in red wine with port flavor (meat dish)
「"The tailored cocktails and delicious courses are unlike anything I have eaten before!"
"I wish I could buy some of the bouillabaisse to take home!"
"The meat is incredibly tender!"

and other comments were made as everyone was absorbed in the cuisine.

The unfamiliar presentation caused slightly nervous (?) feelings at first, but this soon naturally spilled over to smiles through delicious food and alcohol:)) Conversation was flowing, deepening the relationships between our employees ♪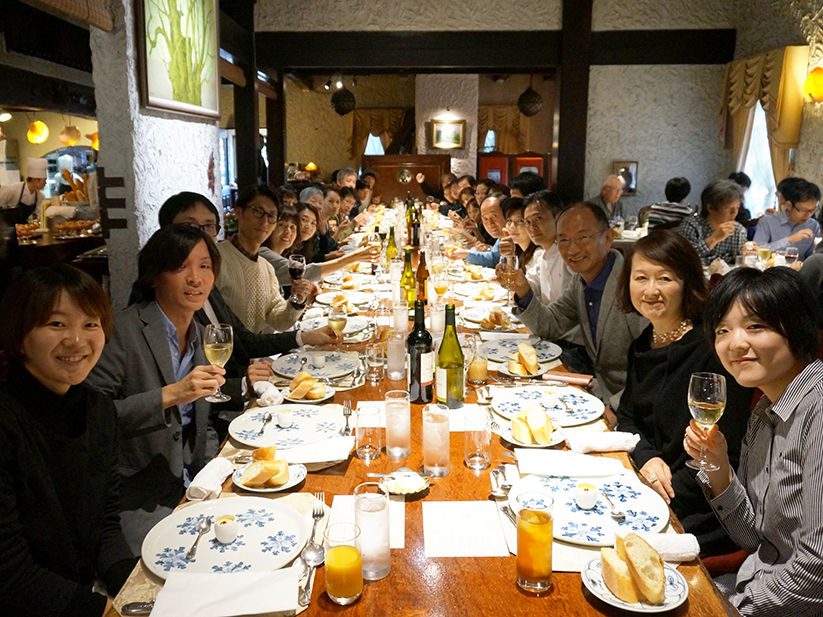 The long table in the photo is made from a single 9 meter cut of wood from Cameroon in Africa.
It is so large that it was actually brought into position prior to building the shop around it.

It is said this was a favorite of the famous Taro Okamoto, who pleaded "Give this to me as I want to use it for my next piece of art"!

That storied table and pleasure in the authentic French cuisine will never be forgotten.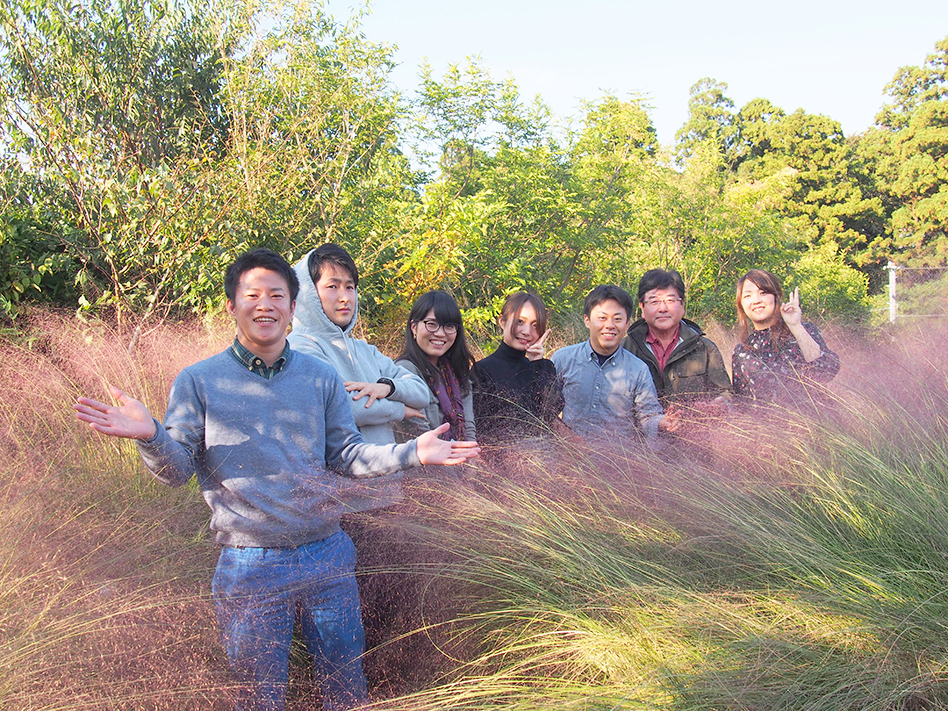 After eating, we transitioned to the restaurant's pride, an authentic English garden over 1000 square meters in size.
Wandering around the garden while slightly tipsy made one feel like the gentry for an instant (lol)

The scenic view of the pink pampas grass called hairawn muhly was particularly moving as it gently swayed in the wind.
It was a mysterious feeling to be swallowed up in an ocean of pink.

Kaigaratei is an excellent spot to enjoy authentic French and English gardens for those wanting to forget how busy they are in everyday life ♪
http://www.gpi-group.co.jp/kaigaratei/

Metrol has continued company excursions ever since it was founded.
Typical schedules have been based around visiting theaters or popular sightseeing spots, but this time we relaxed by enjoying seasonal flowers while feasting over delicious meals and conversation with close colleagues.
This kind of luxury is also very nice, huh:)